Drippy White (or colored) Ganache
Image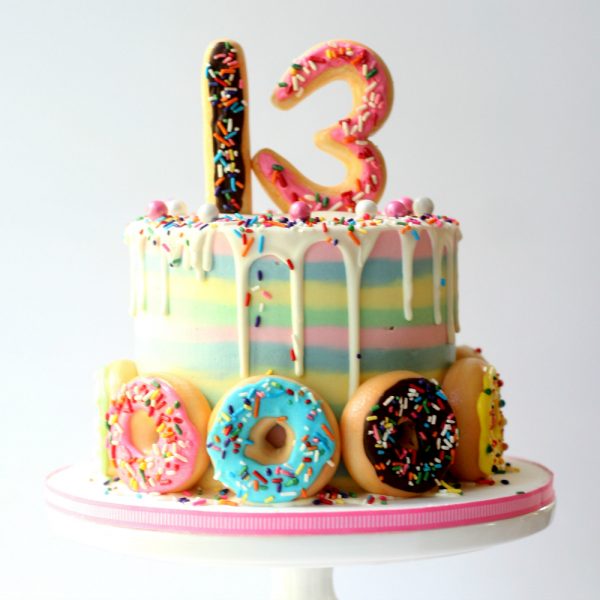 This is the recipe I use to get the drippy effect on top of my cakes!
Ingredients
200 grams
Candy Melts
(7 oz. - use white candy melts)
2 fluid ounces
Heavy Whipping Cream
(59 ml - just heavy cream will do)
Instructions
Put the candy melts in a shallow microwave safe bowl.

Add drops of the gel food color to the heavy cream if you're going to color the ganache.

Pour the cream over top of the melts and put the bowl into the microwave for 30 second intervals, stirring in between until the mixture is smooth. Use a whisk while the mixture is still warm to get rid of any pesky clumps.
Keep your cake in the fridge until you are ready to add the drips.  Add the ganache around the top edges of the CHILLED cake a little at a time and gently push the drips over the edge.  Once you've finished the drips fill in the middle.