EARIER Bean Paste Flower Piping Recipe (Without removing the skins!)
Image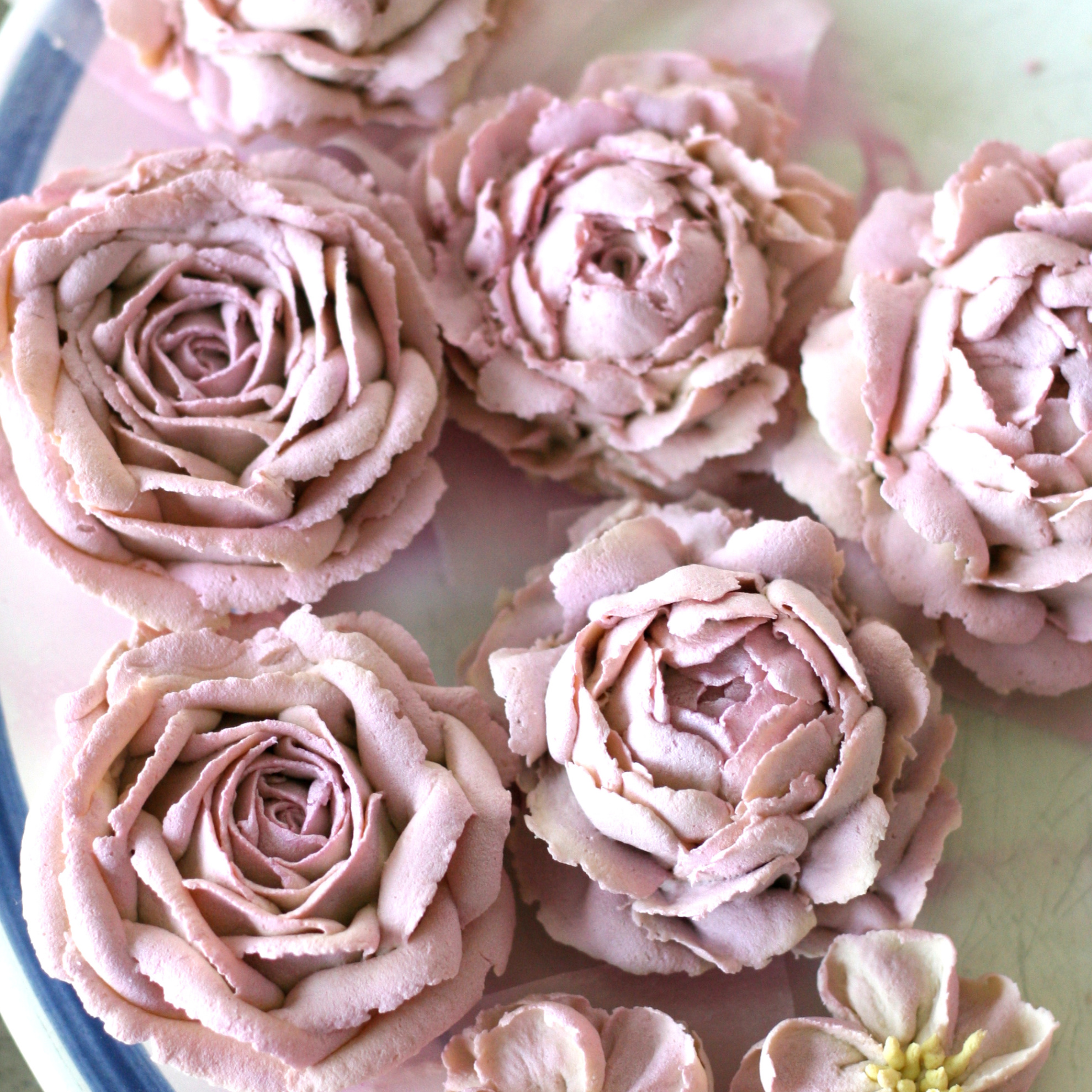 This recipe still takes some time to make but is not hard at all and there is NO tedious removing of the bean skins or pushing the paste through a sieve!  It is slightly different from tradional bean paste because of those two differences, but still creates beautiful, big, detailed, piped flowers!
Make sure to watch the video recipe tutorial of the making of this bean paste recipe to see exactly how to make it!  
Yield units
large flowers
Preparation time
10 minutes
Ingredients
1140 grams
canned white beans
365 grams
Granulated Sugar
62 grams
Unsalted Butter
(=4 and 1/2 TAB, and salted can be used instead)
1 1⁄4 teaspoons
Vanilla Extract
1 tablespoon
Heavy Whipping Cream
(Just "heavy cream" or fresh cream is fine)
Instructions
1.  Add full can plus bean water into a high speed/powered blender.  (Blend on setting 4 for one minute if using a Vitamix)
2.  Transfer to wide pot and cook on larger burner at medium low heat for 50 minutes (stirring very often) or until mixture sits on spoon without falling off.  (See video recipe!)
3.  Transfer to bowl.  Add butter, vanilla extract and white food coloring (if desired).
4.  Beat until smooth.
5. Add desired amount of cream (start with 1 Tablespoon) and beat again until smooth.
6. Let cool to room temp. before piping.
* I like to separate out some of the bean paste before adding the butter, heavy cream or white food color to it, and leave it without those ingredients.  It will be a stiffer bean paste that I use for the centers of flowers that I want to build up higher.  I pipe that bean paste onto my flower nails with a disposable piping bag with the tip snipped off, creating a cone center that I can build the other bean paste (with heavy cream and coloring) petals onto.  I pipe the centers first and let them sit for a few minutes before piping the petals onto them.  This helps hold the weight of the large flower and allow for bigger, higher flowers.  
If you're a Cakeheads member, you can view the piped peony tutorial, HERE, for an example of this!
* These flowers will harden as they set.  Make sure to cover any unused bean paste while not being used.
*The flowers will stay beautiful for a few days in the refrigerator, but will eventually start to shrink a bit after that so I recommend making these close to delivery date.
*You can refrigerate the bean paste for about 4 days, or freeze it for about a month, wrapped in cling wrap and put into a plastic ziplock bag