Antique Silver Leaf Finish
Video tutorial on how to create this antique silver leaf look.

Antique Silver Leaf Finish
Image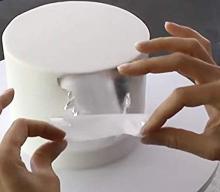 Brand new booklet. Edible Transfer silver leaf. Transfer leaves are lightly pressed onto a paper. Then the paper can be handled by hand and applied to whichever surface is desired. After, the back paper can be removed. Similar to a sticker.. These come in booklets. Our booklets contain 25 leaves (3-3/4"x3-3/4" / 95mmx95mm). The thickness is greater than 0.2 microns.
Image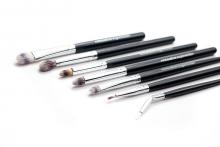 This set includes our Small Flat Oval Brush, Medium Flat Oval Brush, Fluffy Dusting Brush, Round Blending Brush, Round Precision Brush, Straight Fine Point Brush, and Angled Fine Point Brush. Our Complete Artists' Brush Set will give you everything you need to bring your edible creations to life! We use only the best bristles made from high grade synthetic fibers safe for use with food and edible media. These bristles are incredibly durable and won't shed, giving your brushes an indefinite lifespan with proper care.